Back
LED Low Location Lighting System

The LED LLL system is designed for exit routes. Its principle is the same as the LLL backlight system, but this product does not need a light source to glow, and its glow does not fade over time. Due to its great flexibility, the installation can be done, for example, on curved walls. We produce, sell and install Low Location Light systems in accordance to IMO RESOLUTION A.752(18) and ISO 15370. The turnkey service includes: mapping, planning and installation services
How does the LED LLL System work?
The LS LED Low Location Lighting (3L) System is a completely independent system consisting of LED control lines called in endless configuration, from LED signs that can be integrated into the system. A variety of aluminum profiles for all installation purposes and power supplies with or without battery backup capable of feeding more than 1,000 m of 3L LED strip and our system is compatible with the most common installed 3L systems.
CERTIFICATION AND APPROVALS
According to the regulations, ships carrying more than 12 passengers must have a low position lightning system installed. The light-illuminating LLL system charges the ship's lighting and uses the energy it collects to illuminate in the dark.
The LED LLL System meets the environmental conditions and test procedures specified in the following publications:
IEC Pub. 598-2-22
Regulation on the performance of type tests of parts of electrical equipment
Type approval of instrumentation and automation equipment, DNV.
Type Approval System, Lloyds Register (LR)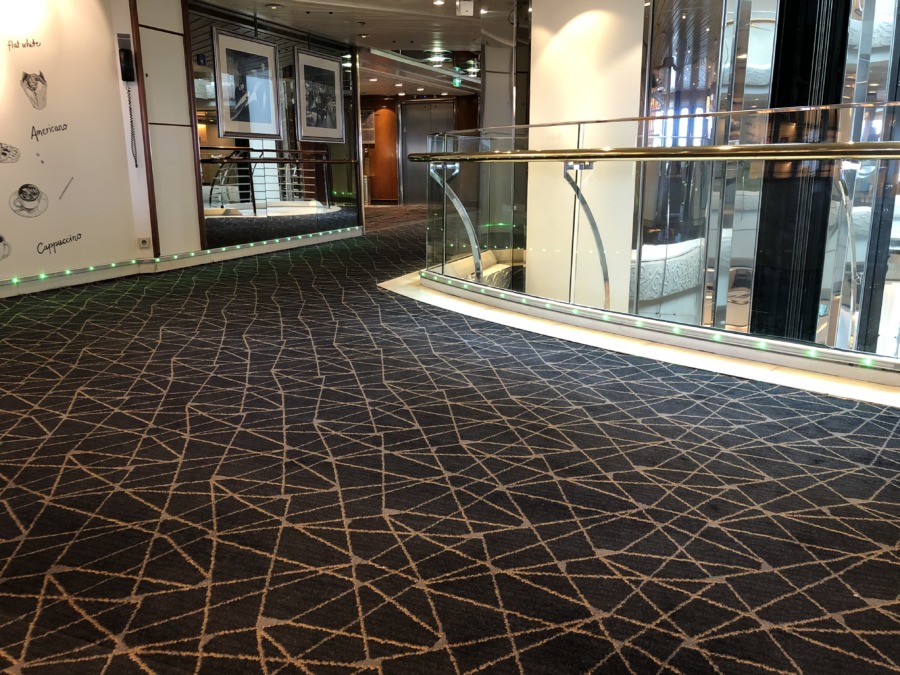 LED LLL System: TECHNICAL DATA
Standard LED distance: 200 mm
"High brightness" LEDs with "true green" color (at least 540 mcd)
IP class: IP 67
Operating temperature: –15°C to +55°C
Lifetime: > 150,000 hours
Due to its high flexibility, the LED strip can follow up to 90° corners or tight curves without power outages
Inspection of the system
Our team will inspect, measure and report on your current exit routes and safety guidance system to ensure that they are fully compliant with regulations and requirements.
In the maritime industry, it is mandatory to renew the certificates of LLL systems every 5 years. This periodic measurement shall be in accordance with IMO / SOLAS regulations and certified by the classification societies. We provide DNV approved periodic measurements and re-approvals for your vessel, backlighting and electronic LLL systems.
Signwell is a DNV certified LLL inspector.
Download the catalogue here: https://signwell.fi/wp-content/uploads/2022/09/IMO-Catalogue_2023-2024_-Signwell.pdf
IMPLEMANTATION OF THE LED LOW LOCATION LIGHTING SYSTEM
Signwell takes care of the entire process. Everything from planning to realisation of LED Low Location Lighting. Our team will do the engineering and layout and produce the LLL in our production facilities, in order for us to adequately realise your deliveries and projects. We produce the LLL system by appropriate quality requirements, to endure the environment and desired life span. Our professional installation team specialized in LED Low Location Lighting Systems, will take care of the implementation, and make sure that the 3L System is installed correctly. Are you in need of a new system or in need for replacement of your old LED Low Location Lighting System? Contact our team today for a quote: sales@signwell.fi